In a recent spread for Dazed magazine where he's seen modeling a Gucci dress, 23-year-old rapper Young Thug explains his creative process.
With already 12 mixtapes under his belt, Young Thug explains how he's able to make so much music in a short amount of time.
"I think as I go," the Atlanta emcee responded when asked how he goes about writing songs. "I can't remember 16 bars. Unless you write it, you can't. I just do it bar for bar. I did a song in eight minutes. I thought everybody could write songs that fast. But working with a lot of them, they don't. Wayne and Drake, it takes them so long to do a song. I understand why, because they want it to be perfect. But I think I can do a perfect song in ten minutes. I did 'Danny Glover' in eight minutes. 'Stoner' took me almost an hour."
"Danny Glover" went on to be remixed by Nicki Minaj and Waka Flocka, while Wale recorded a remix for "Stoner."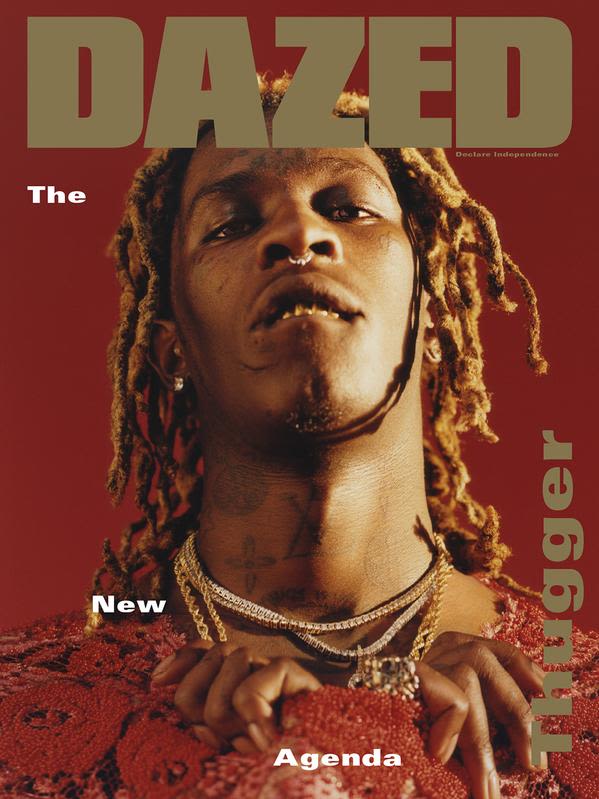 Who wouldn't want to see results like that after only being in the studio for an hour?
Source: VladTV