One of the highlights of television during the 90's has to be Boy Meets World and with the sequel to the hit show, Girl Meets World coming in 2014, it would be nice to see where our 90's TV stars are now!
William Russ as Alan Matthews
William Russ played Alan Matthews, father to Corey for all seven series and even directed some episodes in the final three seasons of the show. Since the Boy Meets World ended in 2000, Russ continued performing for other television series with Mister Sterling which only lasted one season. In Fall 2009, Russ joined the cast of The Young and the Restless in which he played Tucker McCall for 20 episodes until the role was later recasted to  Stephen Nichole. Russ is married to actress Clare Wren and has a daughter and son.

Betsy Randle as Amy Matthews
Betsy Randle played Amy Matthews, mother to to Corey, Eric and Morgan Matthews and wife to Alan for all seven seasons of the series. Randle's career slowed down after Boy Meets World as her biggest gig since the show ending was a four episode run on Charmed as Mrs. Winterbourne. Randle is married to film editor John Randle and they have two children, Aaron and Jessica.
Rider Strong as Shawn Hunter
Who didn't want Shawn as a best friend? Rider Strong played Corey Matthew's bestfriend Shawn Hunter for seven seasons. With the show ending in 2000, Strong headed to the big screen to play Paul in 2002's Cabin Fever and then made a small cameo in its 2009 sequel Cabin Fever 2: Spring Fever. Strong made his return to television in 2006 with The WB's Pepper Dennis. Strong's return was short lived as the show will only last one season. It has yet to be confirmed if Strong will return as Shawn Hunter in Girl Meets World.
Will Friedle as Eric Matthews

Will Friedle played Corey Matthew's strange but hilarious older brother Eric Matthews. Since the series ended Friedle found plenty of work in the industry in the vocals department. As he went on to be Ron Stoppable in Kim Possible and Batman/Terry McGinnis in Batman Beyond. Friedle til this day voice can be heard as various characters on current shows such as: Teen Titans Go!, Ultimate Spiderman, Transformers Prime Beast Hunters and more. Friedle did have a short lived theatrical career as he co-starred in National Lampoon's Gold Diggers, a film that would only last one week in theaters and has a rating of 27% from audiences on RottenTomatoes.
William Daniels as George Feeny

Who didn't want Mr. Feeny as their beloved teacher and mentor? I know I did for sure. William Daniels played teacher, principal, and mentor to what it seems to be the entire cast of Boy Meets World. Daniels will return to the big screen as Kitt (voice only) in 2006's The Benchwarmers and as Commissioner Ebbers in 2007's Blades of Glory. As for television, Daniels had little one episode roles in shows such as: Scrubs, The Closer, The King of Queens, Boston Legal, Kim Possible and more until he made a five episode run as Dr. Craig Thomas for five episodes during the ninth season of Grey's Anatomy. We will be getting Mr. Feeny back as he is set to return as the beloved teacher in Girl Meets World.
Matthew Lawrence as Jack Hunter

Matthew Lawrence was introduced in the fifth season of Boy Meets World as Shawn Hunter's half brother and Eric Matthew's college roommate. Since the ending of the show Lawrence made theatrical appearances in Cheats, The Hot Chick, and The Comebacks. As for Lawrence's television career goes, he starred in the 2001 TV Film Jumping Ship and made on episode appearances on CSI: Miami, Boston Public and Melissa & Joey.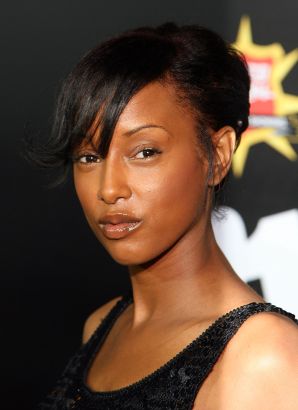 Trina McGee-Davis as Angela Moore

Trina McGee-Davis was introduced as Angela Moore during the fifth season of Boy Meets World and was the only one that was able to make Shawn Hunter settle down. McGee-Davis' career after the show ended was short lived having one episode roles in TV series The Hughleys and So Little Time and small roles in TV movies Buisness Class and All of Us. McGee-Davis did play Cinnamon in Friday After Next. 
Danielle Fishel as Topanga Lawrence

TOPANGA! Danielle Fishel played Corey Matthew's girlfriend and soon to be wife for all seven seasons of the show. After the series ended, Fishel made her theatrical debut in 2003's National Lampoon Presents Dorm Daze. This would be Fishel's only film that would be released in theaters but had roles in straight to DVD films: Gamebox 1.0, National Lampoon's Dorm Daze 2, and The Chosen One. As for Fishel's television career, she had small roles in Nikki, The Nightmare Room, Yes, Dear, and Parenthood. Fishel did happen to be the host for several TV shows such as: Say What? Karaoke, The Dish, and The Fuse 20 and was a correspondent on The Tyra Banks Show. Fishel will be returning as Topanga in Girl Meets World.
Ben Savage as Corey Matthews

Ben Savage played everybody's favorite Brillo-headed child Corey Matthews. In 2003, Savage interned for U.S. Senator Arlen Spector, and graduated in 2004 from Stanford University with a degree in Political Science. As for his acting career, Savage had one episode roles on shows such as: Bones, Chuck, Without a Trace, Still Standing and  Shake it Up. Savage failed to make the big screen again but did star in several independent films such as: Car Babes, Palo Alto, Swimming Upstream and more. But he will be getting his biggest role since Boy Meets World when he returns as Mr. Matthews in Girl Meets World.
Written By: Justin Morales