With Democratic Presidential hopeful Hillary Clinton's approval rating steady declining, and Bernie Sanders numbers steadily increasing, it seems our current Vice President is ready to level the playing field in a possible run for President in 2016.
Now are you paying attention to the upcoming election?????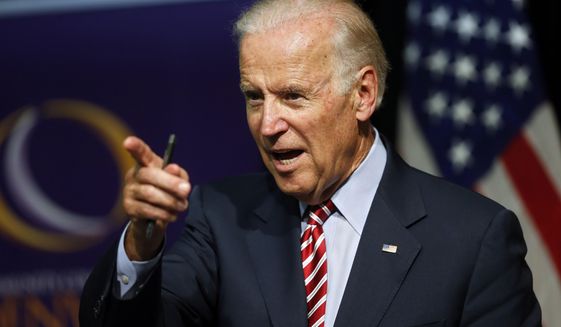 Via: NYTimes
 Vice President Joseph R. Biden is vacationing on Kiawah Island off South Carolina's coast, riding bikes and walking the beaches with his family. But on Wednesday night, he called one of his most outspoken political supporters and wrestled with the question looming over his future: Should he run for president?
In the hourlong conversation with Richard A. Harpootlian, the former chairman of the South Carolina Democratic Party, the vice president did not reveal which way he is leaning, according to a Democrat familiar with the conversation who spoke on the condition of anonymity to discuss a private call. Mr. Biden described the recent death of his son Beau as an "open wound" that had not begun to heal, and was grappling with whether he can devote his full energy to a presidential run. 
But at the same time, Mr. Biden and those who support him are moving to put the pieces into place for a possible candidacy. The vice president directed Mr. Harpootlian to get in touch with one of his closest political advisers, Mike Donilon, and has been calling other supporters. And he has permitted his advisers to discreetly contact operatives in early nominating states to determine how fast they could organize a campaign.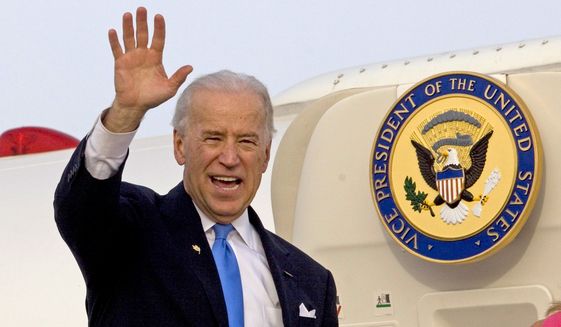 A once bare-bones "Draft Biden" movement has entered a new, more aggressive phrase that resembles an exploratory committee. With a Biden family loyalist now involved, the group is contacting Democratic insiders about everything from how to establish a presence at the Iowa State Fair this week to which Democratic donors and officials in South Carolina need to be contacted.
As Hillary Rodham Clinton endures a summer marked by the lowest favorable ratings of her career, questions about her email practices as secretary of state and a threat from her left from Senator Bernie Sanders, some Democrats are looking for an alternative. Mrs. Clinton still has considerable strengths, but if she appeared politically invincible, it is unlikely that Mr. Biden and his supporters would be making the phone calls to supporters, which were first reported in The Wall Street Journal.
"The vice president brings a different voice in," said Tony Bisignano an Iowa state senator and Biden supporter since the vice president's first bid began in 1987. "If you're a liberal, you've got to like Bernie's message. But I don't think enough people that like his message have full confidence he can be elected. And Hillary obviously has a very strong organization here. But people are very apprehensive about her because they always feel like there's a shoe to drop."
Still, there is no waiting movement for Mr. Biden to tap into: He has not a cent of campaign money and has not taken any formal steps toward a campaign. The ramped-up effort from the Draft Biden group and calls from some of Mr. Biden's advisers have raised eyebrows among Democrats.
The group recently brought on Josh Alcorn, a senior adviser and finance director to Beau Biden who had been central to helping the younger Biden begin his own 2016 campaign for governor of Delaware.
Now, Mr. Alcorn is reaching out to Mr. Biden's network of supporters in Iowa, New Hampshire, South Carolina and elsewhere, to begin to drum up support, donations and build the group's list.
"We're in the phase of: What can we do over the next six weeks as the vice president makes his decision? How do we prepare the way for him?" Mr. Alcorn said in an interview.
For starters, Draft Biden is planning a social media campaign soon to remind voters about Mr. Biden's accomplishments in the Senate and the White House, in addition to his off-the-cuff political style.
Mrs. Clinton and her supporters have handled Mr. Biden gingerly, but they are skeptical he would enter the race to a surge of excitement.
Still, Mrs. Clinton's closest aides have privately expressed concerns that the campaign would have to spend heavily to defeat Mr. Biden in a primary. "We should all just let the vice president be with his family and make whatever decision he believes is right for him," Mrs. Clinton recently said.