Usually the side chicks always win, but not in the case of V.Stiviano.
The women responsible for letting the world know how racist Donald Sterling really is, is now being forced to pay his ex-wife back money that Donald spent on her.
Since when did side chicks have to pay up?!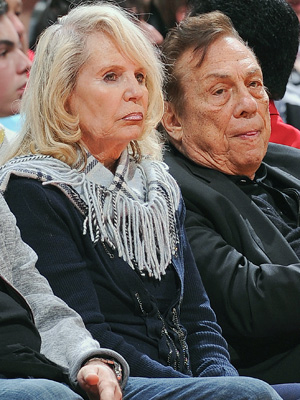 Via: ABC7
A Los Angeles judge has ruled that V. Stiviano must return $2.6 million in gifts to Shelly Sterling, the wife of former Clippers owner Donald Sterling.
Judge Richard Fruin Jr. awarded Shelly Sterling most of the nearly $3 million she had sought.
"Shelly is thrilled with the decision. This is a victory for the Sterling family in recovering the $2,630,000 that Donald lavished on a conniving mistress. It also sets a precedent that the injured spouse can recover damages from the recipient of these ill-begotten gifts," Pierce O'Donnell, Shelly Sterling's lawyer, said in a statement Tuesday night.
Shelly Sterling had claimed that money used to buy V. Stiviano a house, luxury cars and stocks was her community property.
During the course of their 2 1/2 years together, Donald Sterling gave her a Ferrari, a Bentley and a Range Rover, and paid the lion's share of a $1.8 million duplex.
Stiviano's lawyer had argued the gifts were made when Donald and Shelly Sterling were separated and that Shelly Sterling couldn't seek them from a third party.