Actors Duane Martin and Tisha Campbell-Martin are addressing recently released reports that the longtime couple are over $15 million in debt and are being forced to file Chapter 7 bankruptcy.
Many are wondering how the popular TV actors have fallen on such hard time financially following both of their successful acting careers.
Via: DailyMail
"Martin' actress Tisha Campbell-Martin, 47, and her actor/husband Duane Martin, 50, have filed for Chapter 7 bankruptcy, explaining they are drowning in over $15 million dollars in debt with only $313,000 in assets between the couple.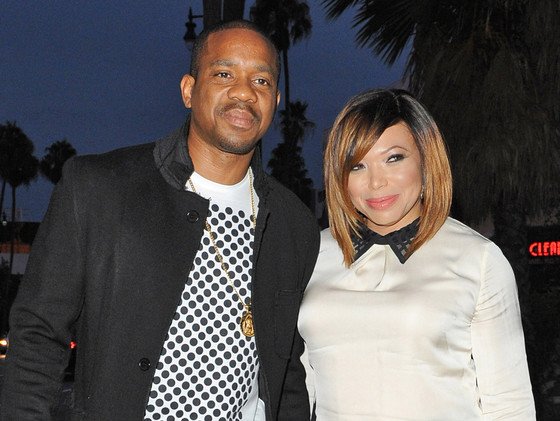 The couple filed for bankruptcy on January 7th in US Bankruptcy Court in California.
Their assets include $65,000 in real estate, $248,000 in personal property, totaling $313,000 in assets. But they owe over $15,145,387 in liabilities to creditors
Their joint monthly income is $7,655 but their monthly expenses come out to $16,953. Currently they only have $200 in cash on hand $173 in a credit union.
The couple own a 2014 Range Rover, 1999 Kawasaki Drifter, 2004 Yamaha Scooter, 2016 Range Rover and 2016 Jeep Wrangler.
Other assets include $15,000 in household goods, $2,500 in electronics, $2,500 in sports and hobby equipment, $1,000 in clothing and $2,500 in jewelry.
The documents list the value of their two dogs as $2.
The duo has since reached out to BOSSIP to share a statement acknowledging that they're "reorganizing" their finances.
"We got involved with some loans before the crash, couldn't agree to a settlement with the banks,so we filed to reorganize,"—Duane Martin and Tisha Campbell Martin.