Trevor Noah has been on a roll lately with conducting pretty solid interviews on The Daily Show.
His latest interview that received attention is his sit down with writer Ta-Nehisi Coates who stopped by on Tuesday to discuss his recent cover story for The Atlantic, which examines the many unique challenges of President Obama's legacy as president.
During the interview, Coates got very real and candid about the difference between Obama and President-elect Donald Trump's roads to the White House.
"Donald Trump had to be rich and white. That was it," he said.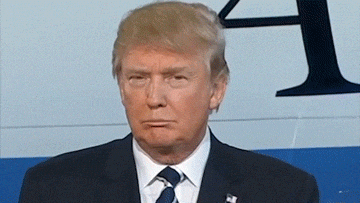 According to HuffingtonPost
Coates said Obama "definitely" had to work twice as hard as Trump to become president, comparing his laundry list of achievements to Trump's limited experience:
If I have to jump six feet to get the same thing that you have to jump two feet for ― that's how racism works.
To be president, [Obama] had to be scholarly, intelligent, president of the Harvard Law Review, the product of some of our greatest educational institutions, capable of talking to two different worlds … Donald Trump had to be rich and white. That was it. That's the difference.
Coates also addressed the "very, very unique circumstances" that allowed Obama to become the nation's first African-American president:
…He was able to address white Americans in a way that I just think very few African-Americans could.
I think Barack Obama was born into a home not just to a white woman and white grandparents, but a white woman and white grandparents who shockingly told him it was okay that he was black and that he should not be ashamed of it and that he should in fact be proud of it.
These factors, Coates said, also limited Obama's ability to fully understand the trauma of racism. He cited his own childhood experience for comparison:
When I grew up in West Baltimore, anything associated ― and I'm talking about my childhood ― with white people 99 percent of the time was something malevolent, like it was an explanatory force for something bad.
…That's just not the sort of experience that [Obama] had.
Watch the full interview with Coates below.