One of the six remaining survivors of a tragic plane crash in Colombia that took the lives of 75 people, including members from a Brazilian soccer team, has died after calling his wife and telling her that he needed to join his teammates.
Via: Independent
The Chapecoense goalkeeper who was pulled from the wreckage of a chartered plane carrying 77 people which crashed outside the Colombian city of Medellin has died.
Marcos Danilo Padilha, 31, was initially taken to a local hospital, but team spokesman Andrei Copetti later confirmed he had died.
Players Alan Luciano Ruschel and Jakson Ragnar Follmann were listed as survivors in a statement from Colombia's disaster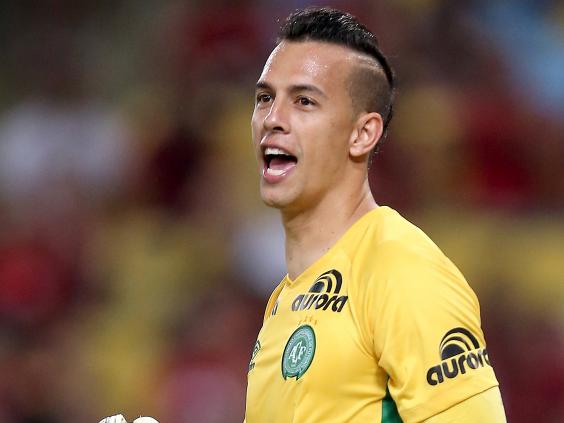 "Six people were rescued alive, but unfortunately one died. The rest of the occupants unfortunately died. The tragic toll is 76 victims," Jose Gerardo Acevedo, regional police commander, told journalists.
World governing body FIFA said on Twitter its "thoughts were with the victims, their families, fans of Chapecoense and media organisations in Brazil on this tragic day".
Brazilian President Michel Temer expressed his grief: "I express my solidarity in this sad hour during which tragedy has beset dozens of Brazilian families," he said, adding that Brazil's foreign ministry and Air Force were working to assist the relatives.
"The government will do all it can to alleviate the pain of the friends and family of sport and national journalism."
Chapecoense qualified for the biggest game in their history after overcoming Argentine club San Lorenzo in the semi-final on away goals following a 1-1 draw in Buenos Aires and a 0-0 draw at home.
They were very much the underdogs for the match against a club going for a rare double after winning the Copa Libertadores in July.
Chapecoense were the 21st biggest club in Brazil in terms of revenue, bringing in 46 million reais ($13.5 million) in 2015, according to an annual rich list compiled by Brazilian bank Itau BBA.
The club has built its success on a frugal spending policy that eschewed big money signings and instead concentrated on blending young talent and experienced journeymen.
Their best-known player was Cleber Santana, a midfielder whose best years were spent in Spain with Atletico Madrid and Mallorca. Coach Caio Junior was also experienced, having managed at some of Brazil's biggest clubs, Botafogo, Flamengo and Palmeiras among them.