Today, several media outlets are reporting that Khloe Kardashian and Lamar Odom are the latest couple headed on a private jet to Splitsville!!!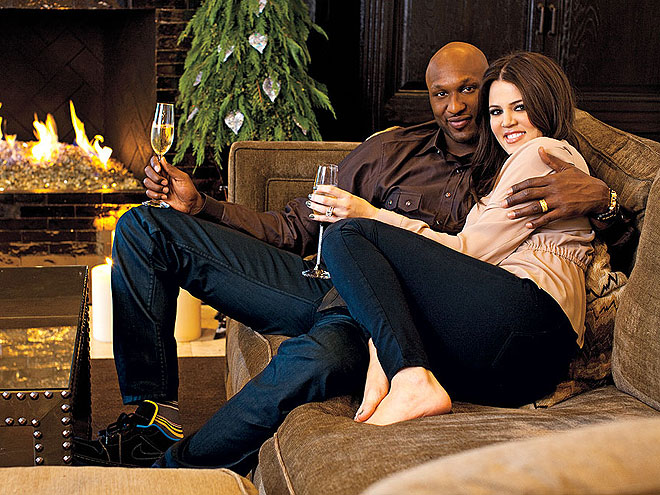 Photo courtesy of People.com
Allegedly, Lamar has been partaking in the un-holiest of behaviors and carrying out an extramarital affair with a beautiful brunette named Jennifer Richardson. According to RadarOnline, Lamar and Jennifer met at a gentleman's club back in January of '12. You two stay classy.
According to RadarOnline's in depth story, it was "fate" that brought Lamar and Jennifer back together 11 months after the night they first met. The two were reunited at the Charlotte Ritz Carlton when the Clippers were playing in North Carolina and Jennifer just coincidentally happened to be there. (Because, we all know that groupies don't hang around high-end hotels when ball players come to town.) It was on this fateful night that Lamar and Jennifer's torrid love affair was consummated (gag).
Photo courtesy of Ebony.com
Allegedly Lamar and Jennifer's hot affair even included a ménage a trois with one of Jennifer's willing friends. Hey, what are girlfriends for?
Apparently, the affair had simmered until it was brought back to a firing pitch back in May, after Lamar and the Clippers were booted from the playoffs. After the game, it appears that Jennifer was right there to lick Lamar's wounds. Meow!
Photo courtesy of RadarOnline
According to reports, this last tryst was the final straw for Khloe and, in the beginning of June, she kicked Lamar's cheating butt out of their home. Now, there are whispers of an impending divorce. Read RadarOnline's full, juicy story here.
No wonder Khloe has been looking so fierce lately…..that's "I'm Single" thickness right there!
Be sure to check out ScoopBySam.blogspot.com for a delicious dish of entertainment!