Looks like baby mamas aren't the only ones who have it for rapper Future, as he was recently hit with a $10 million lawsuit from his former friend and business partner, rapper/producer Rocko.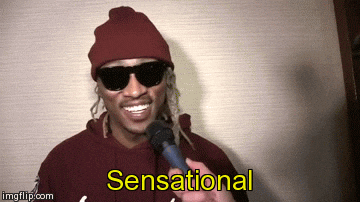 Via: TMZ
Future wouldn't even have one … if not for rapper/producer Rocko, who says he discovered Future, put him on the path to fame and fortune, and then got stabbed in the back.
Rocko, owner of A1 Recordings, just sued Future … citing a 2011 contract he believes Future breached. He says the deal was for Future to make his first 6 albums with A1.
Rocko says Epic Records signed on to distribute the albums, but then things got tricky. In the suit, he says Future cut a side deal with Epic, which scored him huge multi-million dollar advances.
Rocko says he was left out in the cold because Future stiffed him to the tune of 25% — the commission he's owed off those fat Epic advances. In addition, he says he's owed 20% of Future's earnings from touring, endorsements, etc …
Bottom line … Rocko says Future's on the hook for more than $10 million.
Well once news of the lawsuit became public, Future took to Twitter to call Rocko out for appearing more as a "baby mama" than the "street ni**a" he apparently claims to be.
Rocko then issued a statement via Twitter reminding everyone that he is all about his money and will let his lawyers do all the talking.
Welp. We'll see how this lawsuit plays out.