Following the recent deaths of many unarmed Black men at the hands of police officials, and the tackling of tennis star James Blake by a NYPD cop, the New York Police Department is finally taking steps toward monitoring excessive force performed by police officers.
Via: HuffingtonPost
New NYPD guidelines, set to take effect early in 2016, will require officers to fill out a form called a Force Incident Report every time they use force on a civilian, even when they don't make an arrest. Cops will be required to report the level of force they use — from physical force to the use of pepper spray or stun guns, to the use of deadly force with a gun — as well as the race of the person involved in the encounter.
Additionally, officers will now face more severe discipline, including outright dismissal, for failing to step in and prevent the use of excessive force by a fellow officer, or for not reporting excessive force.
The new guidelines come weeks after surveillance footage captured a white NYPD officer body-slamming tennis star James Blake, who is black, during a wrongful arrest outside a midtown Manhattan hotel. Amid public outcry, the media revealed that there were multiple citizen complaints against the officer who arrested Blake, but the department had never disciplined him.
Eure's report shows that only 36 percent of NYPD officers were disciplined in cases where the Civilian Complaint Review Board substantiated evidence of excessive force between 2010 and 2014.
Officers "too often did not de-escalate encounters, failed to intervene in encounters where other officers used excessive force against members of the public — and escalated encounters themselves," according to the report.
Furthermore, the report found that current data on use of force, and in turn, data on excessive force, is "not comprehensive."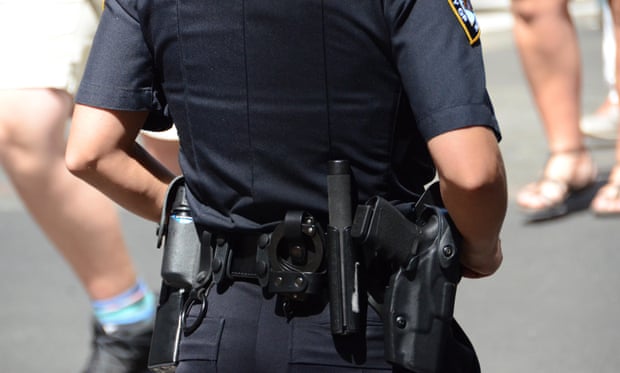 Of the cases of excessive force the inspector general was able to analyze, however, black New Yorkers made up 58 percent of the victims.
The NYPD reforms — which Bratton and New York City Mayor Bill de Blasio have reportedly been discussing over the past year — follow increasing national attention on police violence in communities of color. In the last year and a half, Eric Garner's death by chokehold in Staten Island, New York, the fatal shooting of Akai Gurley in Brooklyn, New York, the shooting death of Walter Scott in North Charleston, South Carolina, and Freddie Gray's death while in police custody in Baltimore, among other killings, have highlighted the lack of comprehensive data about police use of force in the United States.
FBI Director James Comey has since instructed police agencies across the country to report data on police shootings. In the meantime, according to The Counted, an initiative by The Guardian to track police-involved deaths, 875 Americans have been killed by police so far this year — a disproportionate number of whom were black.
Police officials in New York have long contended that most use-of-force incidents arise when suspects either resist arrest or use force against officers. Under the new guidelines, officers will also start tracking when force is used against them.