Looks like Nick Cannon has finally found a new lady love following his amicable divorce with ex-wife Mariah Carey.
It has been confirmed that the "America's Got Talent" host is now dating singer Chilli of 90s Pop/R&B group TLC.
Via: PageSix 
A source tells us the pretty R&B crooner Chilli is smitten and that they've already met each other's families.
"They've been seeing each other for about two months," said our insider. "She really likes him and they're spending a lot of time together. She's beaming all the time. She's met his friends and family. Everyone approves."
The source added, "She's going to be at [Cannon's show] 'America's Got Talent' with his mom [Tuesday night]."
Cannon has even started letting Chilli braid his hair, we hear.
Cannon was flattered by initial rumors he was dating the singer. "I would be so lucky to be able to be called 'dating' her. This is all new to me. I'm not ready for titles and all that stuff," he's reportedly said.
Cannon — who still hasn't finalized his divorce from Mariah Carey, who's engaged herself to billionaire James Packer — added, "I'm damaged goods! Who would want to date me?"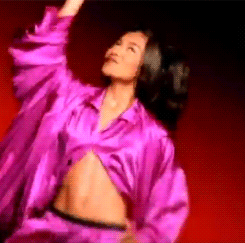 Awwwww. Nick Cannon has always had such a positive spirit about life. We wish him and Chilli the best.