A Michigan barbershop has many talking and all for good reasons with their new way of getting kids to put down the electronics and pick up a book.
The Fuller Cut barbershop in Ypsilanti, Michigan gives $2 discounts to kids who read books aloud to their barbers while they're getting their hair done.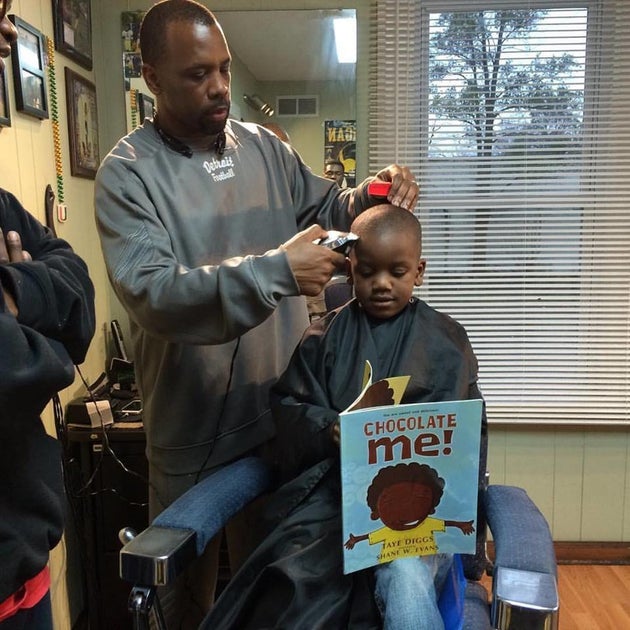 Via: HuffingtonPost
And a lot of the time those two bucks go directly into the kids' pockets.
"Parents love it and the kids … well, they like getting the two dollars back," Ryan Griffin, the barber at the Fuller Cut who brought the discount program to the shop, told The Huffington Post with a laugh. "We get compliments from teachers all the time, too."
Though the idea of having kids read aloud to their barbers may seem novel, Griffin, who has been working at the shop for 20 years, told HuffPost that he didn't think of it. He had heard about the concept, which has been embraced all over the country in places like Dubuque, Iowa, Houston, Texas and Columbus, Ohio, and just thought it was a cut above.
Inspired, the father of three began bringing in old books he had lying around the house and telling parents about the deal.
"And that's just how it started. It wasn't anything grand. I just wanted to be responsible," he said. "I hope people reading this and feel the same way go to their barbershop or beauty salons and tell them about this program as well."
Griffin said that his community has embraced the idea. The shop has gotten new costumers specifically because they've heard about the reading program and older kids like to bring in their old books for the shop use.
But that's not even the best part.
"When little kids that don't really know how to read or what's going on see an older kid in the chair with a book and then grab a book too, that's what's important," said Griffin. "Because when a kid thinks it's cool to read, that's a gift."
Griffin also tracks the progress of the kids who participate in the program. For instance, if a kid doesn't finish a particular book in one session, the next time they come in, he has them pick up the book where they left off. He says by having them read the same book, it's easy to see when a kid's reading comprehension is improving.
"Some kids go to class and they're afraid to read out loud, but this really builds their confidence," he said.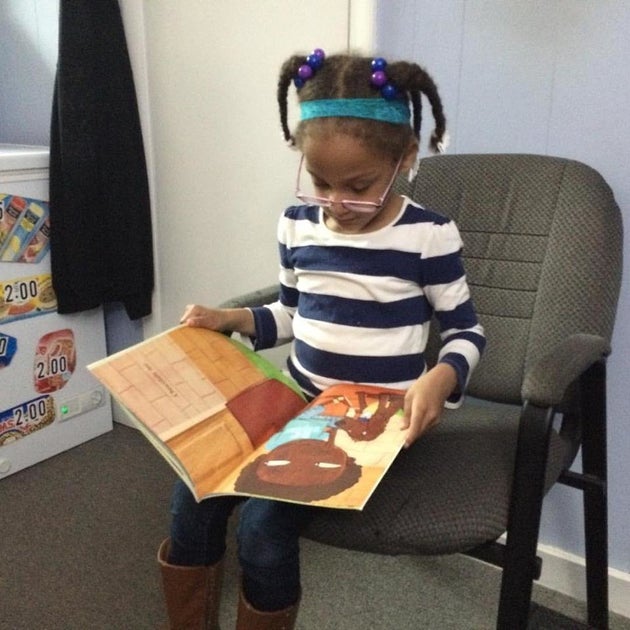 And although Griffin knows that he and the shop are making a positive impact on kids' lives now, it's the future that he's really looking forward to.
"If we can get kids to come back to the Fuller Cut as adults in college and they tell us, 'Because you guys had us read here, it made me want to be a writer or journalist,' that's really the end goal."