Within the past 2 years, many Black supermodels have began speaking out against the constant racial discrimination within the fashion industry.
Naomi Campbell, Chanel Iman, Joan Smalls, and many others did not shy away from revealing to mainstream media the constant mistreatment they know they suffer because of the color of their skin. Just recently South Sudanese supermodel Nykhor Paul blasted unprepared makeup artists who asked her to bring her own makeup to a photo shoot, while her white counterparts had their makeup done.
Well it seems their voices have been heard, and now in the first time in history the male dominated New York Fashion Week will feature the more ethnic models than ever before.
Way to #MakeAStatement!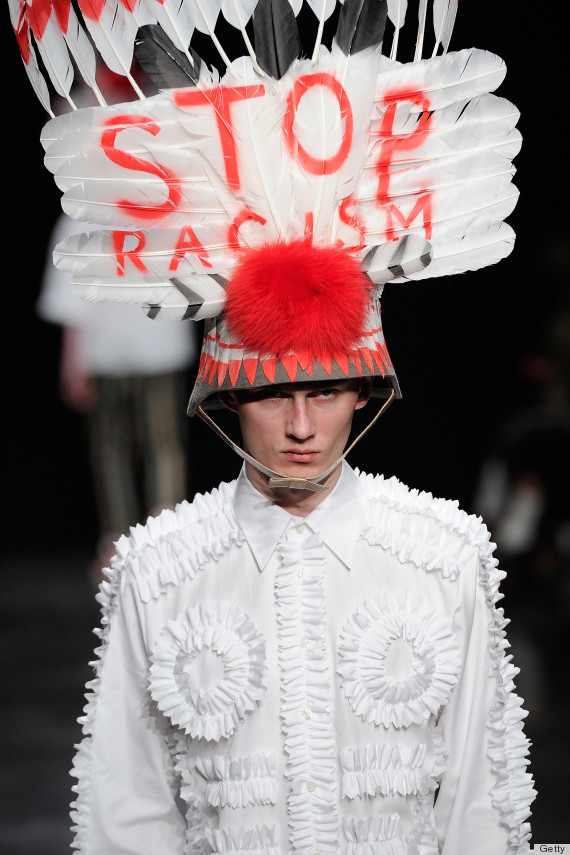 Via: MadameNoire
Men's New York Fashion Week (NYFW) occurred this week and was met with rave reviews. With designers like Rag & Bone, Richard Chai and Public School revealing their exclusive Spring/Summer 2016 collection, viewers got a peek on the upcoming trends, along with diverse eye candy.
The Huffington Post reports at the time of their published article on the various fashion show events (July 13), over 90 models had appeared throughout the Men's NYFW. Designer Todd Snyder told the media outlet, "My collections are diverse, my travel is diverse, my outlook is global. My runway is reality."
However, Snyder's reality is not shared with the NYFW for women, that occurs twice a year (February and September).
That particular fashion week is going on its 20-plus year stretch and lacks terribly in hiring models of color. Jezebel reported during the Fall/Winter 2014 season, there were only 21 percent of 4,621 female models who were non-white. The percentage became significantly lower for the Spring 2015 shows and London, Milan and Paris's Fashion Weeks.
Fashion activist Bethann Hardison believes designer clothing for men makes a point of reaching a broader audience but its business is not as strong as women's fashion. Hardison also says more money pours into the women runaway shows so there can be more exposure for designers who are trying to reach an influential female audience.
Because of this, the fight for diversity is a challenge. Hardison's comments suggest that white beauty archetypes are highly regarded in the women's fashion world. For inclusion to happen, some designers will have to let go of the belief that their brands will become tarnished by diversity.
Well let's see it happen people! Its 2015 and the world is getting more colorful. Let the runway represent reality.