As if Philly rapper Meek Mill hasn't taken enough L's in 2015, its now come out that his baby mother was recently arrested for stealing $17 worth of groceries from a local store.
While Meek is posing happily in GQ with his bae Nicki Minaj, his child's mother is stealing food out of local corner stores to eat.
Hmmmmmm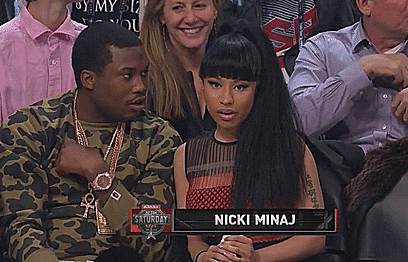 Via: VladTV
Fahimah Raheem, Meek Mill's baby mama, pled guilty to misdemeanor retail theft charges on July 22, which was uncovered by Bossip. A criminal complaint obtained by the website shows that Raheem took "hot food items and a bag of frozen pineapples, worth a combined total value of $17.32″ from the grocery store.
Meek's baby mama paid for some items at the self-checkout, but officers say she moved the pineapples and hot food from her grocery cart to a shopping bag.
Officers were able to track down Raheem by her rewards card from the store, but she denied being in the store that day. However, police were able to identify her by matching her driver's license photo to surveillance footage from the store.
A court docket obtained by VladTV revealed that Raheem was sentenced to two years of probation. According to Bossip, she was also ordered to 24 hours of community service and she has to pay back the $17.32 to Shop Rite.
Check out the criminal complaint here.
Wonder how Meek feels about all of this.