King James is making NBA history yet again after being the first to come back from a 3-1 in the NBA Finals, and now Lebron James has made history again with his new contract with the Cleveland Cavaliers.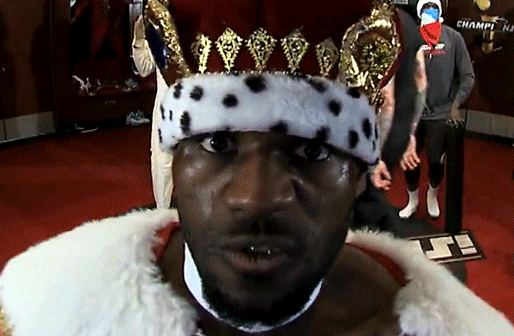 Via: ESPN
LeBron James has agreed to a three-year, $100 million contract with the NBA champion Cleveland Cavaliers, agent Rich Paul told ESPN.
The salary in the first year of the deal will be $31 million, making James the highest-paid player in the NBA for the first time in his career. The salary for the 2017-18 season will top $33 million, making him the highest-paid player in a single season in league history, topping the $33 million Michael Jordan earned with the Chicago Bulls in the 1997-98 season.
A source told ESPN that James has a player option for the third year.
James will sign the deal next week when he returns for his annual LeBron James Family Foundation charity event.