Brooklyn emcee Bobby Shmurda was all set to be the next big thing in hip hop after reaching super stardom with his smash hit "Hot Boy".
The young rapper was arrested in December of last year and has been behind bars ever since. As Bobby goes back and forth to trial over weapons and murder charges, many have wondered why his label hasn't bailed him out of jail while he fights the charges being brought against him.
Well L.A. Reid has finally broken his silence and revealed why the music mogul hasn't opened up his wallet to het Bobby of out jail.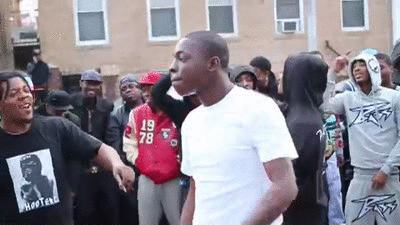 Via: VladTV
Epic Records CEO L.A. Reid has been under some scrutiny for not ponying up the $2 million for Bobby Shmurda's bail, which he addressed during an interview on the Rap Radar podcast.
The famed music executive stated, "People don't know anything about my business, right? It's really not their business. That's the truth about it, right? We're not elected officials here. And we're not at liberty to disclose how we do business. It's fair practice, I can tell you that. But, it's not the industry that it once was. We seriously don't make the money we used to make. That's a fact of life, right?"
Reid then compared the situation to Snoop Dogg being aquitted of murder in 1996, "Bobby Shmurda is not the same as Snoop Dogg and Murder Was The Case, who's coming off The Chronic and his first album. It's a different era, ya know? And, we're a publicly held corporation. We just aren't in the same position we were in back in those days. So, it's a different day."
Despite Shmurda being locked up on weapons and murder charges, the former X-Factor judge also showed some love for the "Hot Boy" rapper, "I'm crazy about that kid and I think about him often. And I feel like, ya know, his better days are ahead of him. I do believe that. And I think it's unfortunate what has taken place."