Vice President Joe Biden has unofficially announced that he will be running for President in 2020….
Look at God!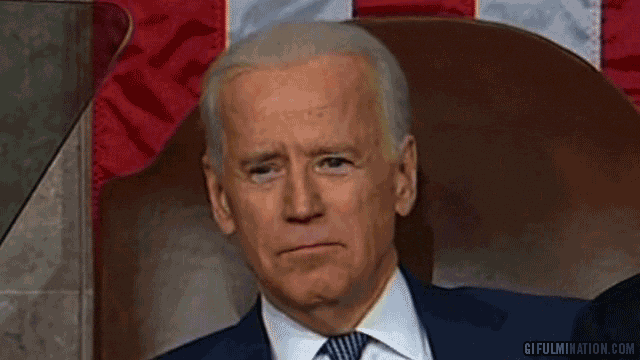 Via: HuffingtonPost
Vice President Joe Biden made an emotional return to the U.S. Senate on Monday when it voted to rename part of a major piece of legislation for his late son, Beau.
As president of the Senate, Biden presided over the vote on the 21st Century Cures Act, a massive bill that will increase funding for health research. A portion of the bill allocates $1.8 billion toward Biden's "cancer moonshot" initiative, which he made a priority after Beau died of brain cancer last year.
As a gesture to Biden, their former Senate colleague, Senate leaders dedicated the provision to Beau.
"Doing this for Beau only furthers the effect that this man, the presiding officer, has had on the country," Senate Minority Leader Harry Reid (D-Nev.) said on the Senate floor. "And I am grateful to the Republican leader for allowing me to co-sponsor this important amendment, changing the name of this bill to the Beau Biden Memorial Moonshot."
The bill, which also includes funding to combat the opioid epidemic, passed overwhelmingly and now heads to the White House for President Barack Obama's signature.
Speaking to reporters after the vote, Biden fielded questions about his future and seemingly left the door open to a presidential run in 2020.
"Yeah, I am," Biden said. "I'm going to run in 2020."
"For what?" a reporter asked.
"For president," he replied. "What the hell, man, anyway."
When asked to clarify, he backtracked a bit.
"I'm not committing not to run," he said. "I'm not committing to anything. I learned a long time ago fate has a strange way of intervening."
Joe Biden running for President in 2020 would be an answer to millions of prayers.