Controversial Basketball Wives star Jackie Christie has managed to go years being more known for her outlandish antics on the hit VH1 reality show rather than for being the neglectful mother that she is to her eldest daughter Ta'Kari Christie.
For those who watch the show, it appears that Jackie is happily married to former NBA star Dough Christie, and parent their two beautiful children Chantal and Doug Jr.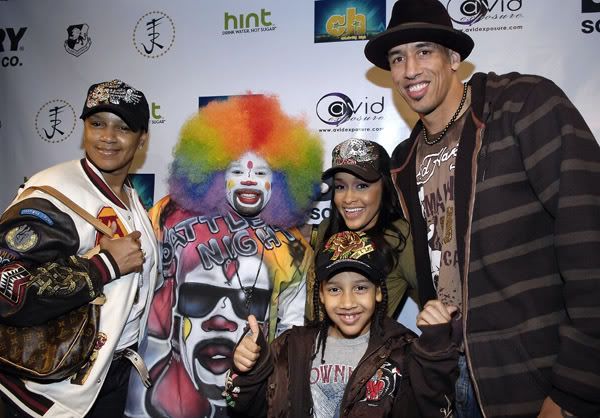 However, reports have been surfacing over the past few months about Jackie Christie's reported eldest daughter from a previous relationship, Ta'Kari Christie.
Ta'Kari was forced to launch a GoFundMe page after her infant son was severely burned in a daycare accident and her mother allegedly refused to help or reach out to her daughter and grandchild.
After receiving much backlash from critics on social media, The BBWLA star took to Twitter where she claimed that she was being "blackmailed" and "extorted" by her daughter.
Ta'Kari has now penned an open letter to her mother and says she is ready for forgiveness:
Ta'Kari also had this to say about her estranged reality star mother.
Yikes! As much mess as Jackie starts on BBWives, and all the skeletons she worked to call out her fellow costars for (Draya), Jackie sure has some nerve when she appears to be the epitome of a neglectful mother!