At this point, it's pretty safe to say that both Hillary Clinton and Donald Trump are gearing up to take each other on for the fight for President 2016.
Bernie Sanders suffered a great defeat to Clinton, and both John Kasich and Ted Cruz lost badly to Trump during yesterday's primaries held in the state of New York.
Via: CNN
Donald Trump and Hillary Clinton notched resounding victories in New York Tuesday night, answering questions about their command of the race as the front-runners moved significantly closer to their party's nominations.
Their decisive wins usher in a new phase in the 2016 campaign. Both Trump and Clinton have fought bitterly for months to keep their rivals at bay, each slogging through primary contests that exposed vulnerabilities in their candidacies and campaigns.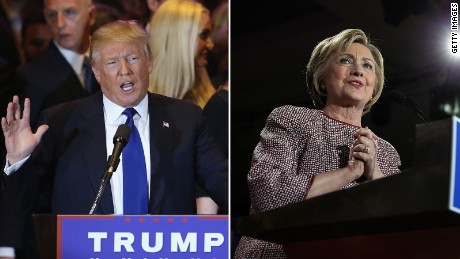 On Tuesday, Trump came close to sweeping New York's 95 delegates — a development that could help the Manhattan real estate mogul win the GOP nomination outright and avoid what would be an explosive and messy contested convention in July. Clinton's win, meanwhile, will go a long way in blunting the momentum of Bernie Sanders — the liberal Vermont senator whose unexpected popularity has dogged the former secretary of state.
As of 12 a.m. ET, Trump held 847 delegates, while Ted Cruz had 553 and John Kasich had 148, according to CNN estimate. A Republican candidate needs 1,237 delegates to clinch the nomination.
Across the aisle, Clinton was leading with 1,930 delegates including 1,443 pledged delegates and 487 superdelegates. Sanders had a total of 1,223 delegates including 1,183 pledged delegates and 40 superdelegates. A Democratic candidate needs 2,383 delegates to secure the nomination.
It was a sweet homecoming for the front-runners, who each have deep ties to New York. Last year, Trump and Clinton — in wildly different settings — launched their White House campaigns in New York City. On Tuesday, it was again in Manhattan that both Trump and Clinton confidently declared that they were within reach of the ultimate prize.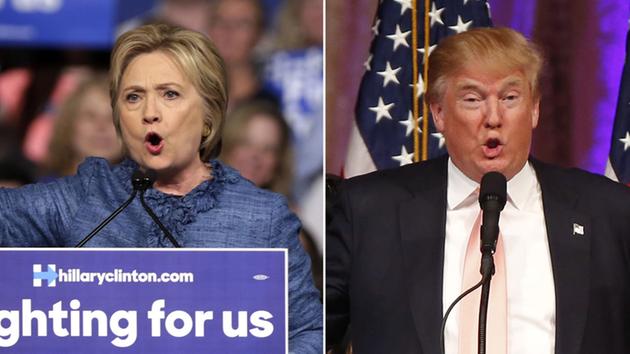 In a victory speech in the lobby of Trump Tower, Trump said Cruz was "just about mathematically eliminated."
"We don't have much of a race anymore," Trump boomed. "We're going to go into the convention I think as the winner."
His remarks suggested he may take a less harsh tone against his GOP competitors in the weeks ahead. While Trump slammed Cruz, he called him "senator" instead of his favorite nickname: "Lyin' Ted."
And at a midtown Sheraton Hotel just two avenues west, Clinton triumphantly told supporters that "victory is in sight."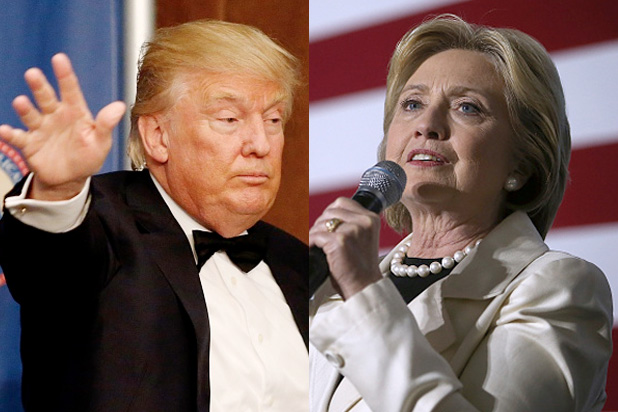 "We started this race not far from here on Roosevelt Island," Clinton said in her victory speech. "And tonight, a little less than a year later, the race for the Democratic nomination is in the homestretch and victory is in sight."
The biggest question for Trump going into the night was whether his margin of victory would be high enough to clinch most of New York's 95 delegates. CNN projects Trump will clear the 50% threshold to take all of New York's 14 statewide delegates. He will need to win majorities in each of the state's 27 congressional districts to win all of the remaining delegates.
Images: AP