Further proof that racism runs deep in our nation's history. Smh
Via: HuffingtonPost
The national headquarters for Sigma Alpha Epsilon is closing its chapter at the University of Oklahoma after video surfaced Sunday of members on a bus singing racist lyrics about their fraternity. SAE's national office called the video "inappropriate" and said it was "disgusted" by its members behavior.
"In addition, all of the members have been suspended, and those members who are responsible for the incident may have their membership privileges revoked permanently," the national SAE office said in its statement.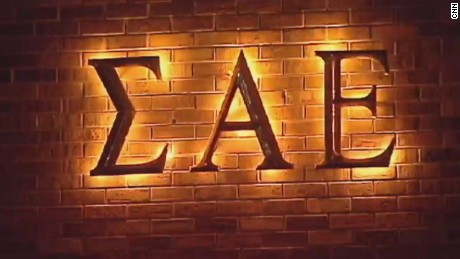 Prior to SAE's announcement, University of Oklahoma President David Boren said if they determine it is in fact their chapter of SAE, the fraternity would be removed from campus.
The nine-second video, uploaded by an anonymous user on YouTube, shows a group of college students in formal attire clapping while they sing racist lyrics to the tune of "If You're Happy And You Know It" during a date function. The lyrics as heard in the video are:
"There will never be a ni**** in SAE.
There will never be a ni**** in SAE.
You can hang him from a tree, but he can never sign with me
There will never be a ni**** in SAE."
"When we learned about this incident, I called an immediate board meeting, and we determined with no mental reservation whatsoever that this chapter needed to be closed immediately," Brad Cohen, the fraternity's national president, said in a statement. "I am proud of my fellow board members because we mean what we say."
Boren did not say if students would be punished by the university, but said in a statement to The Huffington Post, "If OU students are involved, this behavior will not be tolerated and will be addressed very quickly. If the reports are true the chapter will no longer remain on campus. This behavior is reprehensible and contrary to all of our values."
Students with the activist group Unheard OU are planning to protest the fraternity's actions Monday morning on campus.
SAE, the largest fraternity in North America, was founded in the Antebellum South.
"We apologize for the unacceptable and racist behavior of the individuals in the video, and we are disgusted that any member would act in such a way," SAE's national office said. "Furthermore, we are embarrassed by this video and offer our empathy not only to anyone outside the organization who is offended but also to our brothers who come from a wide range of backgrounds, cultures and ethnicities."