The FBI waited only two days before the President Election on Tuesday to clear Democratic Presidential hopeful Hillary Clinton of any criminal charges in her highly publicized email scandal.
Via: TheGuardian
The FBI has determined that a new batch of emails linked to Hillary Clinton's private email server "have not changed our conclusion" that she committed no criminal wrongdoing, FBI director James Comey told congressional leaders in a letter on Sunday.
As campaigning continued ahead of Tuesday's presidential election, a Clinton spokeswoman said the candidate was "glad this matter is resolved".
The Democratic nominee's opponent, Donald Trump, reacted with anger at the news, and cast doubt on whether the FBI had even carried out its work. "You can't review 650,000 emails in eight days," Donald Trump told a campaign rally in Sterling Heights, Michigan, on Sunday evening.
On 28 October, only 11 days before the presidential election, Comey sent congressional leaders a letter informing them that agents had discovered emails "that appear pertinent" to a prior investigation, into Clinton's use of a private server while she was secretary of state. It was later reported that as many as 650,000 such emails were in question.
The move, so close to an election, proved tremendously controversial. In July, Comey had announced that Clinton and her aides were "extremely careless" but that "no reasonable prosecutor" would bring a case against them.
"Since my letter, the FBI investigative team has been working around the clock to process and review a large volume of emails from a device obtained in connection with an unrelated criminal investigation," Comey wrote to Congress on Sunday.
"During that process, we reviewed all of the communications that were to or from Hillary Clinton while she was secretary of state."
"Based on our review, we have not changed our conclusions that we expressed in July with respect to Secretary Clinton," he concluded. "I am grateful to the professionals at the FBI for doing an extraordinary amount of high-quality work in a short period of time."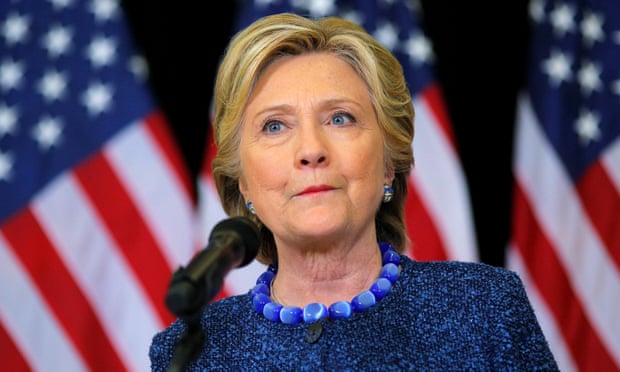 Clinton was on board her campaign plane when the news broke, as she had been when Comey's delivered his first letter nine days earlier. As news broke, aides huddled toward the front of the plane, reading from an iPad, and spokeswoman Jennifer Palmieri entered Clinton's cabin, shielded by a curtain, moments before she spoke to the press.
"We are glad to see that [Comey] has found, as we were confident he would, that he has confirmed the conclusions that he reached in July and we are glad that this matter is resolved," she told reporters.