You shouldn't have to sacrifice the health of your skin to get a rich bronze tan. In fact, you shouldn't have to apply harsh chemicals to your skin to get a great tan either.
Well now there is a solution for that.
Introducing Fake Bake, the line of revolutionary self-tanning products that contain only organic tanning agents with no artificial preservatives or parabens.
Fake Bake has become a leader in self-tanning and spray tanning products because of their exclusive sunless tanning formula with Dihydroxyacetone (DHA), DMI, and Erythulose that delivers a safe and long-lasting golden tan.
Other self-tanners can often turn your skin orange because they're chemically-based, but Fake Bake's naturally-derived tanning agents will not turn skin orange, leave a bad odor, or stain your clothes.
Fake Bake has a one-of-a-kind patented self-tanning formula that works with every skin tone and every skin type due to its ability to enhance your skin's natural pigments providing for a more natural-looking tan.
Fake Bake sunless tanners also have a built-in color guide, a dark temporary color, when applied that "shows where it goes" on your skin so there's no chance of having streaks. This means you get a perfectly even tan, every time. Fake Bake not only gives you the perfect bronze glow any time of the year, but also deeply moisturizes and protects your skin without clogging your pores or irritating sensitive skin.
We're a company built around helping people have healthy, beautiful skin, and so we have the highest standards for our ingredients. We go through an extremely rigorous selection process to ensure we use only the best botanical extracts and state-of-the-art technology in our labs to make our Fake Bake products while also maintaining clean and environmentally-safe storage facilities for our products as well.
Celebrities and salon professionals around the world love Fake Bake. As one of the best-selling self-tanners in the world, Fake Bake is renowned for delivering the rich looking tans in the most luxurious way – all without the harmful effects of the sun.
Fake Bake also offers salon services at any of their locations nationwide: http://us.fakebake.com/salon-locator/.
Flawless Coconut Tanning Serum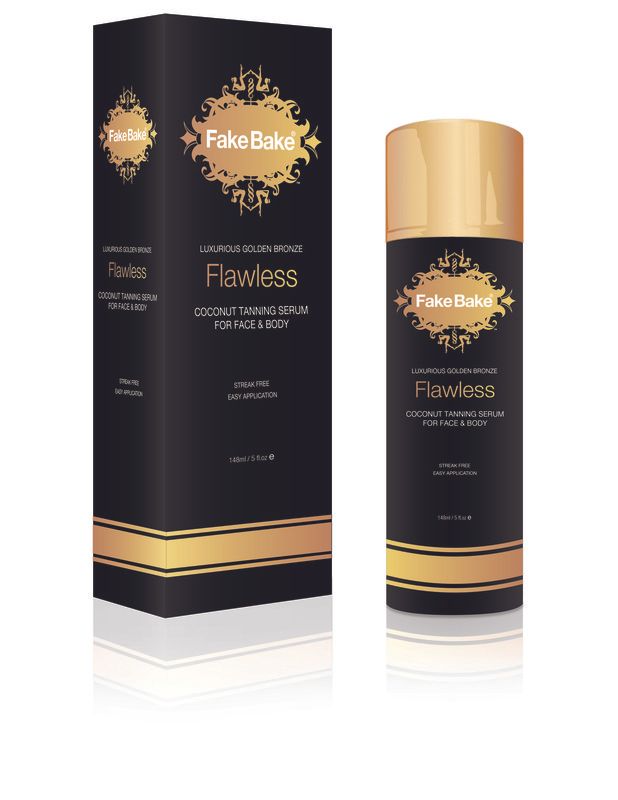 Fake Bake is now offering their newest tanning phenomenon known as a "bronzing hybrid" because it gives you a gorgeous glow while also providing your skin with a "fountain of youth." The coconut oil in the tanning serum leaves skin feeling silky, moisturized and refreshed. Use Fake Bake's Coconut Tanning Serum two days in a row before your wedding.
Flawless Coconut Tanning Serum features:
    Hyaluronic acid
    Coconut oil
    Glycerin
    Silk amino acids
    Prevents dehydration
    Reduces wrinkles
    Plumps the skin
    Creates a cushion to protect the skin
$31 at www.fakebake.com
Bronzing Body Compact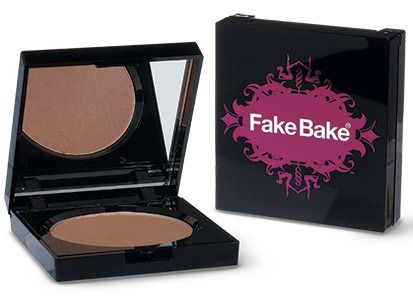 Keep this compact on hand so you can blend your skin and make small adjustments to achieve that ideal color. You will match Fake Bake's Self-Tanner with the ease of this compact. The triple pigmentation provides perfection so you can change your shade without any stress.
Bronzing Body Compact features:
    Compliments all skin types and tones
    Triple pigmentation
    Use all over the body
    Won't smear or streak
    Easy application
$20 at www.fakebake.com
Tinted Body Glow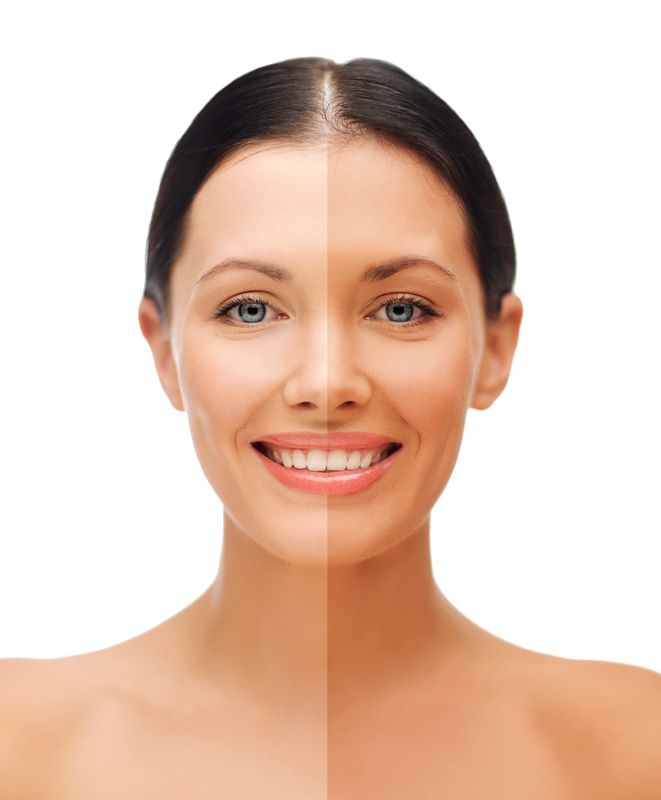 Catch the light, illuminate skin and dare to dazzle. This colored moisturizer with golden shimmer components will enhance your tan and your natural skin tone. Highlight those sexy legs, arms, neck line, or anywhere you want to draw attention. Give your skin beautiful, luminous and diffused light radiance. Glow on, sister. Glow on!
Tinted Body Glow:
    Perfect for your face and body
    Illuminates skin
    Enhances natural skin tone
    Moisturizes
    Adds a Golden shimmer
    Captures the light
$19 at www.fakebake.com