Despite the major backlash from followers on social media, Drake is not backing down from the latest diss track he released against Pusha T and Kid Cudi. since releasing "2 Birds One Stone" over the weekend, with many upset over a rhyme in which he mocks
Many have taken to social media to criticize Drizzy for making a mockery of Cudi's mental health issues on his latest diss track "2 Birds One Stone".
After tearing Pusha T apart with the lines,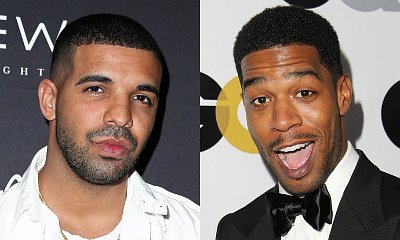 "Buts it's you with all the drug dealer storiesthat's gotta stop tho, you had a couple chops now you thinking you Chapo. If you ask me tho, you ain't lining the trunk with kilos , u bagging weed watching Pacino ."
Drake then made reference to Cudi by rapping,
"You were the man on the moon, now you go through your phases," in reference to the title of Cudi's 2009 debut. Drake then followed with a bar that makes direct reference to Cudi's drug and mental health issues, You stay Zanned and Perc'd up so when reality hits you don't gotta face it.
Many fans took to social media where they called Drake out for his lack of sympathy on mental health awareness in the Black community. But Drake responded to one fan and let it be known that he gives zero fu*ks.
In a deeply personal message to fans, Cudi highlighted the harsh reality many people who suffer from depression go through everyday as he wrote that he was "not at peace," and planned to focus on his recovery.
Welp! Looks like Drake has spoken and is unmoved by the backlash he's currently receiving.