With all of 50 Cent's financial and legal troubles, it was only a matter of time before he got knocked out of the top spot on Forbes Five annual list of hip hop's wealthiest.
But who better than Canada's own Drake to take Fif's spot, and open the door for a new generation of hip-hop heavy hitters.
Via: VladTV
Forbes Magazine released it's annual Forbes Five: Hip Hop's Wealthiest Artists report on Tuesday (May 3).  This year's list welcomes a new entry, as perennial member 50 Cent is unseated by financial turmoil and replaced by 29-year-old up and comer, Drake.  The core-four circle of Birdman, Jay Z, Dr. Dre, and Diddy maintain their position among the industry's biggest ballers, with Sean John leading the pack towards the big billion.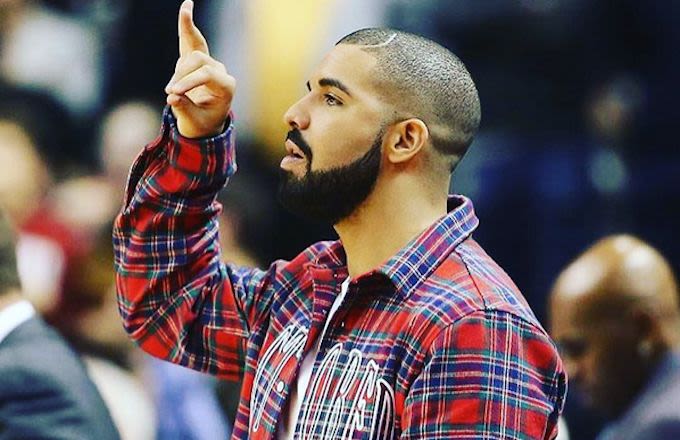 "I'd be blessed to be a billionaire," the Bad Boy Entertainment mogul once told Forbes [in 2013].  "Hopefully someday it'll come true and I'll be able to do some good with it."  Royalties from the pioneering label, on top of his lasting Sean John clothing brand, share in TV network Revolt, and stakes in Ciroc vodka, tequila Deleon and Aquahydrate alkaline water have kept Diddy surging to a now whopping $750 million.
That is 12 1/2 times the fortune of newbie Drake, whose touring, recordings, and endorsements with Nike, Sprite, and Apple have raked in a net worth of $60 million.  None-the-less, Forbes' acknowledgement of the Views rapper's status is evidence that his career is moving according to plan.  "That's pretty much my objective every year," Drake said about making the list. "Other than making good music."
West Coast godfather Dr. Dre isn't too far behind his former adversary.  His $710 million was helped along by his earnings off of last year's blockbuster Straight Outta Compton, which he co-produced.  He is also said to own one of the more impressive real estate portfolios in the business, with properties spread about Southern California.
After Dre, it's Jay Z, who streams in at third place with $610 million, thanks in small part to the recent success of his Tidal venture.
Cash Money Records king, Birdman is the only figure on the list to have slipped in the past year, no thanks to the stagnancy of flagship artist Lil Wayne and rumors of Drake and Nicki Minaj's departure, according to Forbes; but the $110 million value of his dynasty ranks in any case.
Forbes compiles candidates for their Forbes Five based on the same metrics used to come up with their famed list of world billionaires.  Past earnings, current holdings, and data from attorneys, managers, venture capitalists and their peers are all taken into consideration.  The world's most wealthiest man, according to Forbes, continues to be Bill Gates, with a net worth of $75 billion.  GOP presidential front-runner Donald Trump comes in at #324 on the list of world billionaires, with 4.5 billion.