President-elect Donald Trump canceled his visit to the new African American History Museum on Martin Luther King Day to instead meet with the son of the Civil Rights leader.
Despite spending the weekend engaged in a social media war of words with civil rights activist and U.S. Rep. John Lewis (D-Ga.),, the President-elect met with Martin Luther King III on Martin Luther King Day to discuss voting rights.
The Rev. Martin Luther King Jr.'s eldest son came to Trump Tower for what he told reporters was a "constructive" discussion.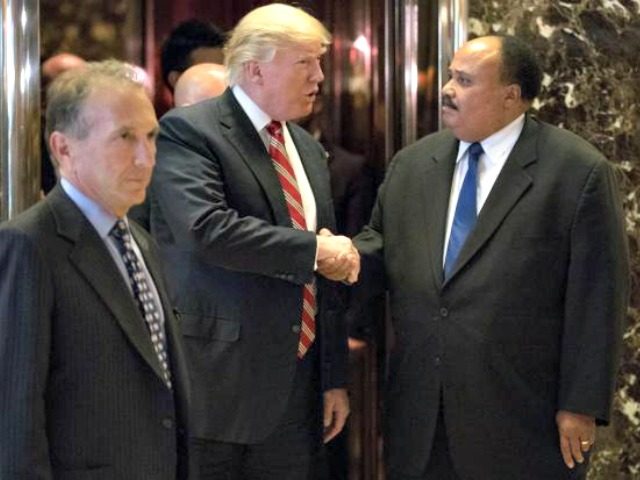 "It is very clear that the system is not working at its maximum" when it comes to voter participant, he said, and Trump said repeatedly "that he is going to represent all Americans… I believe that's his intent. I believe we have to consistently engage with pressure, public pressure. It doesn't happen automatically, my father and his team understood that, did that."
King III has advocated for years to establish a form of free government photo identification in order to make it easier for Americans who lack a driver's license or other official ID to cast voting ballots. Something that seems out of the norms for the President-elect to support after he promoted his rhetoric of "voter fraud" during his controversial election campaign.
He and the other attendees, including the Rev. James A. Forbes, have urged Trump to endorse the idea of making such identification free for voters.
Source: WashingtonPost