R&B superstars Brandy and Monica have been at odds with each other since many of us were in diapers or middle school during the 90s.
However, it appears that these two grown women are STILL at odds with each other in 2016, even after recording two hit singles together and performing together multiple times!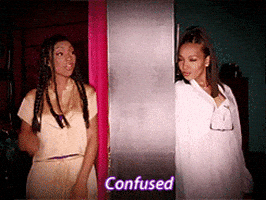 It was recently reported  that the long-existing feud between the two divas had been reignited after Brandy threw some subtle shade Monica's way.
The tension is said to have originally reignited again after the release of their second musical collaboration "It All Belongs To Me" in 2012 and their shared cover of EBONY magazine the same year.
Many thought the two were still cool, but Brandy let us know that isn't the case in an interview she did with EW earlier this year.
It was so long ago, I'm just in a different space. I don't talk to Monica. We are on different paths.
During the popular #SoGoneChallenge that went viral, Brandy was asked if she would record her version of the challenge named after Monica's hit 2003 single of the same name.
Monica must have caught wind of the shady diss because she posted this message on her Instagram about not spreading jealousy or hate…
Monica recently sat down with the ladies on The Real and now says Brandy's blatant shade was just a test from God:
Brandy issued a subtle but shady response to Monica's comments on "The Real" in a series of hashtags on her latest photo upload to Instagram.
Seems like these two R&B Divas might not ever get along. New-age Aretha Franklin vs. Patty LaBelle beef!