Our prayers and condolences are with the family of Bobbi Kristina Brown. May she rest in heaven in peace with her beautiful mother Whitney Houston.
#RIPBobbi #RIPWhitney
Via: HuffingtonPost
Bobbi Kristina Brown, the daughter of Bobby Brown and the late Whitney Houston, died Sunday, according to Entertainment Tonight. She was 22 years old.
Brown was hospitalized on Jan. 31 after she was found unresponsive by her boyfriend Nick Gordon and her friend, Max Lomas, in a bathtub at the couple's home in Roswell, Georgia.
Multiple outlets reported that Brown had been placed in a medically induced coma and was breathing with the help of a ventilator. Brown was then transported to Emory University Hospital's neurological department in Atlanta on Feb. 5, before being transferred again in March to Dekalb Medical's rehab facility in Atlanta.
Things were looking more hopeful for the family in April, when a lawyer for Brown's father told the press in a statement that the 22-year-old had "opened her eyes," and went on to say "there has been improvement" in her condition.
However, on June 24, Brown's aunt Pat Houston announced that Brown's "condition has continued to deteriorate" and Brown was moved to hospice care.
Additionally, the statement went on to say that the Houston family thanks "everyone for their support and prayers. [Bobbi Kristina] is in God's hands now."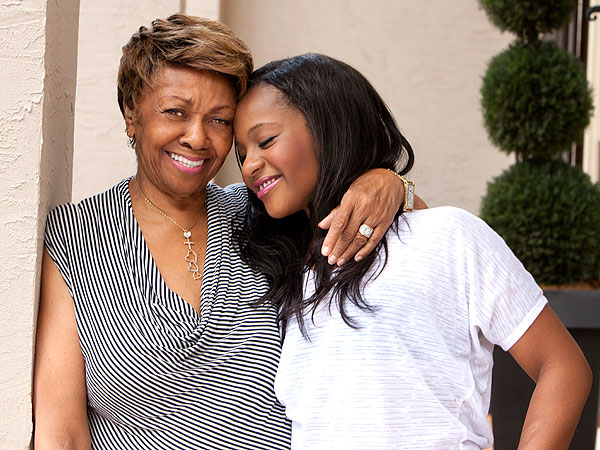 Authorities are still investigating the circumstances that led the then-21-year-old to become unresponsive. Brown was the only child of Houston, who died on Feb. 11, 2012, and one of singer Bobby Brown's six children.
In January 2014, Bobbi Kristina Brown announced via Twitter that she had married Nick Gordon, a close family friend. However, according to a statement released Feb. 3 by Bobby Brown's attorney, the couple never legally married.
Shortly after Brown was admitted to hospice care, it was reported that a court-appointed representative for Brown filed a lawsuit against Gordon, claiming he physically and emotionally abused her. The suit also alleges that he stole more than $11,000 from Brown's account after she was found unresponsive in January. The lawsuit accuses Gordon of assault, battery, intentional infliction of emotional distress, unjust enrichment and conversion.