Blac Chyna is receiving quite the backlash from fans of Amber Rose after the curvy vixen skipped out on supporting her friend at her first annual Slutwalk LA.
With Chyna and Amber supposed to be "BFFs", who both promoted the slutwalk at this year's VMAs wearing anti-slut shaming attire, it was more than surprising not to see Chyna there or even supporting via social media.
Instead of attending her friend's women empowerment event, Chyna was on Instagram posting sexy selfies and pics with her real "bestie".
A photo posted by www.Lashedbar.co (@blacchyna) on
Guess Amber lost the "bestie" title.
Blac Chyna was also spotted with Ciara's ex-fiance Future at a nightclub on Saturday. The two arrived and left….TOGETHER!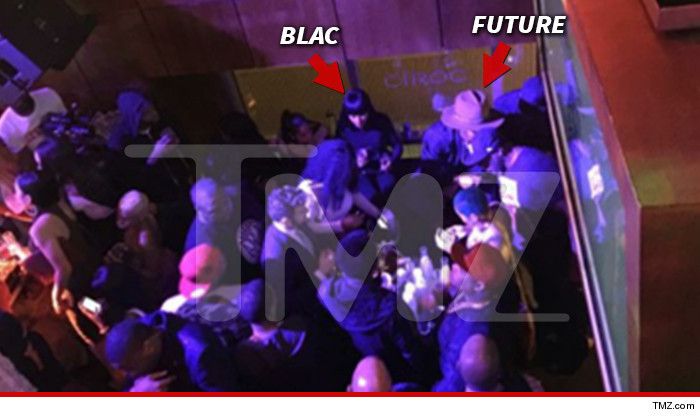 No one is exactly sure what is going on between the two "BFF's". The fact that Chyna didn't even post anything in support of Amber's slutwalk is very questionable……
Well Amber's rosebudz were NOT feeling Chyna's blatant shadiness to her friend, and took to her Instagram page to bash her for not being a supportive friend.
Hmmmmm we're not sure about this. We're definitely #TeamAmber in this situation.
Chyna is coming off unloyal and shady. What do you think? #MakeAStatement below.