The Game and Meek Mill's rap beef has finally led to someone getting hands put on them.
This past weekend Meek Mill and his Dreamchasers crew allegedly took to the streets of Philly to put hands on fellow Philly native Beanie Sigel who, despite appearing on Meek's diss track to Game, seemed to turn on Meek just as fast after he threw Meek under the bus in a recent radio interview.
The Game took to Instagram to reveal how Meek Mill's goons ran up on Rocafella rap veteran following his performance at the Bad Boy Family Reunion Tour and jumped the man who helped put Philly back on the map in the late 90's.
"So the young bull knocked out the old head because he was drawling at the jaw. Ni**as is crazy, man. Ni**as went and got Beans on a song to diss me. That ain't do what ni**as thought it was gonna do so y'all went back and beat the legend up, man?"
Many were confused as to why things appeared to go left so fast between the Philly natives, but it soon became clear that Beanie was throwing some subtle shade Meek's way. First up was the interview Beanie gave on Baltimore's radio station 92Q James in which he revealed that he helped Meek write some of his phymes on his impressive Game diss track, "Ooouuu Remix." "
I just was helping him out with some lyrics. The situation kinda played out like it did. It's really no beef, especially between me and Game. Me and Game got a good relationship. Had one for years, so it's not me and Game beef. That's The Game and Meek Mill beef." That is probably the worst news anyone could say about Meek after he took the L of the century in 2015 after he revealed that Drake used ghostwriters on his most popular songs.
And as if that radio interview weren't enough, Beanie then took to the stage at the Bad Boy Reunion Tour stop in Philly where he proclaimed "The real king is back!" Then adding, "Philly, we will get represented right! I'ma make sure of it!"
Teefy Bey from Meek's crew eventually recorded a video interview where he admitted to knocking Beanie out and revealed just why he did it. 
Lets just hope things don't get too messy after this. Beanie is well known for being a loose cannon back in the day. Hopefully his time in prison changed him for the better……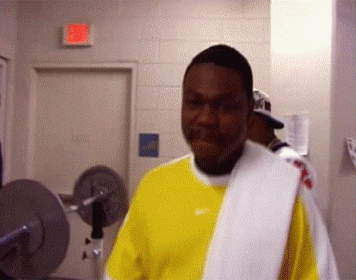 Source: HipHopWired