Emoji fans can rejoice as Apple has officially announced the launch of their more diverse emojis palette!
Via: NYDailyNews
Apple has added a range of skin tones to its emoji keyboard in the iOS and OS X platforms, perhaps in response to the critics who have long called for the introduction of diversity to the panoply of pictographs.
Some of the previews reveal that the new emojis include iconic characters with various skin tones that represent human diversity. The previews also show a wider range of country flags under the Travel & Places tab. The flag emoji set will now include flags from 32 countries.
New emoji characters will also be introduced, including racially diverse families and same-sex families with children.
The skin tone options will be accessible by tapping and holding the desired emoji. A pop up menu will then appear giving the user six different skin color options. Every emoji from Santa Claus to the girl cutting her hair will be diverse-friendly, except for non-human emoji such as the ghost, alien, poo and mask emoji.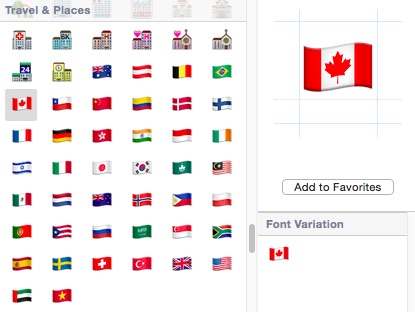 The new set of emojis will be released with the iOS 8.3 and OS X 10.10.3 updates, which are in beta but will roll out for all users in the spring.
The new emojis will also be available in the Apple Watch, which is set to hit the consumer market in April.