It looks like a sequel to the highly successful NWA biopic "Straight Outta Compton" is in the works all thanks to one of Dr. Dre's former protege's, 50 Cent. 
Veteran Cali rapper Daz Dillinger has been shopping the film around to get financial backing. After receiving a no from Universal, Dillinger approached Shady Aftermath's former hitmaker 50 Cent.
We could be seeing a followup to "Straight Outta Compton" sooner than we think.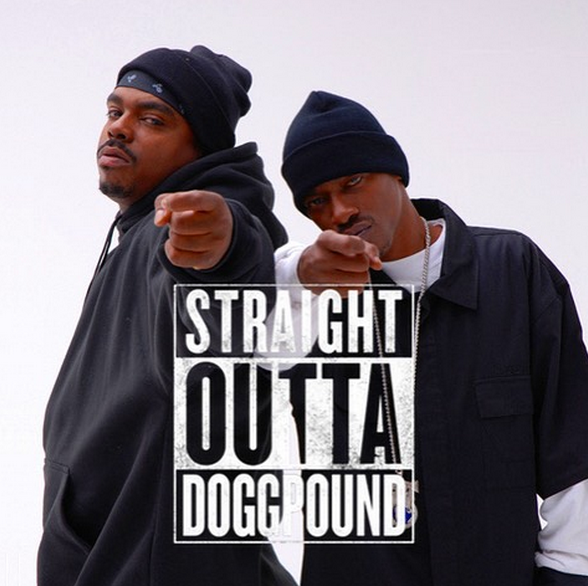 Via: VladTV
Daz Dillinger has found another investor for his film on Snoop Dogg, Tha Dogg Pound and Tupac Shakur–50 Cent.
Dillinger tells VladTV he and the "Power" producer are in talks to make the biopic which will illustrate his and the rest of the artists' contribution to the west coast hip hop sound. "F*** Universal." he said.
Rumors about a mash-up film spread on Friday after the legendary artist told TMZ Universal would support the film. On Saturday, the company says no plans have been set for a Straight Outta Compton sequel at this time. Ice Cube also released a statement saying the movie was not in the works, but did like the idea.
During the smash biopic Straight Outta Compton, depictions of Tupac and Snoop Dogg were briefly seen during Dr. Dre's transition from N.W.A to Death Row Records. A separate Tupac biopic is in the early stages of development with no actors attached to the role.
The film has opened the possibilities of many more hip hop biopics in the future. Straight Outta Compton made $60.1 million opening weekend, despite only costing $29 million to make. Currently, the film has a gross of $84.7 million.