The winds are getting more brisk as the shadows grow longer and days grow shorter. As Summer comes to a close its time to start thinking about your next Autumn escape!
Below is a list of 10 MORE amazing and affordable Fall getaway suggestions that includ everything from European museum excursions, to big American cities, amazing national parks, European capitals, and Caribbean dreams.
Via: BudgetTravel
VENICE
Yes, you CAN afford the city of canals! Visit the must-see Piazza San Marco and Basilica (a tourist trap that's totally worth the trip), take an iconic gondola ride, and then veer from the ancient to the modern at the Peggy Guggenheim Collection with its Picassos and Pollocks, but take it from me, don't miss the chance to just wander, and even get lost on the winding streets. You're never far from a familiar landmark to lead you back to your hotel. We love Al Ponte Mocenigo (alpontemocenigo.com, from $115). For great package deals to Venice and other Italian cities, visitgreatvaluevacations.com.
THE BAHAMAS
We love the Bahamas for being consistently enchanting and affordable—and you don't have to stay at cushy Atlantis to enjoy this island paradise's charms. Just one example of a late-fall Caribbean bargain (post-hurricane season but pre-holidays) is the Melia Nassau Beach Resort (melia.com, about $144, compared with $315 in January.
MYRTLE BEACH
This is a gorgeous, warm American beach that's a road trip away for most East Coasters.Relax! Miles of warm sand and gentle surf are perfect for families or girlfriend getaways. Nightlife includes oceanfront seafood buffets, local micro-brews, and boardwalk rides (like the Twist 'n Shout roller coaster) that turn grownups into kids. Stay: Westgate Myrtle Beach Oceanfront Resort includes beach access, a heated pool, and a kids-eat-free policy (westgatedestinations.com, from $80).
CARIBBEAN CRUISE
A super-stylish new Norwegian Cruise Line mega-ship is hitting knockout destinations like St. Maarten and St. Thomas—and you can totally afford it. The brand-new mega ship Norwegian Getaway (featuring chic Miami-themed food, entertainment, and decor!) departs from Miami and leaves plenty of time for you to explore the beaches, open-air markets, and shops of St. Maarten, St. Thomas, and Nassau. Bottom line: This seven-day cruise starts at $449 (ncl.com, that's less than $65 per night!).
ORLANDO
Orlando is designed around family-friendly vacations, with theme parks, themed restaurants, and activities everywhere you look. All those theme park experiences come with a price tag, of course, but there are many ways to book smart. Right now, for instance, there are special deals like hotel tie-ins to get you into the new Harry Potter-themed Diagon Alley at Universal (see our hotel pick below), and a stay at a Disney-branded resort can land you discounted admission, re-admission, transportation, and other perks. Following the major theme parks on Facebook and Twitter can give you the fast track to flash promotions and other savings. Stay: The Hilton Orlando is offering special deals timed to the opening of Diagon Alley at Universal Studios now through December 18. You can get four nights at the hotel, two three-day Park-to-Park tickets for Universal Studios and Islands of Adventure (to experience both Harry Potter sections), early admission to the parks, and more (hilton.com, four nights from $102 per night).
ROMANIA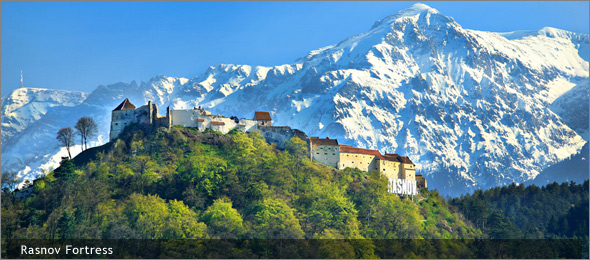 Be the first to brag that you've been to Romania. This Eastern European country is definitely ready to be discovered by travelers. The city of Bucharest has a gorgeous Palace of Parliament and a National History Museum that is surprisingly full of Roman artifacts—and explains the importance of the Roman Empire to Romania's history. When you get out of the city and into the Carpathian Mountains, you will see some truly spooky sites, including Dracula's Castle. The connection to the fictional vampire is slim, but Romania is where myths such as vampires and werewolves first took hold. You can even book a Transylvania Tour just in time for Halloween! Stay: In Bucharest, we like the Radisson Blu Bucharest (radissonblu.com/hotel-bucharest, from $131).
MAMMOTH CAVE NATIONAL PARK
If natural history with an air of mystery is your thing, Mammoth Cave National Park, in Kentucky, may be your perfect summer vacation. The world's longest cave system, these limestone caverns can be navigated with the help of park rangers, and programs range from the tried-and-true, one-of-a-kind major paths (ideal for all ages and interest levels) to muddier, darker options that the more adventurous among you will revel in. This time of year, lodging near the park tends to fill up, but you can still find affordable options a short drive away. Stay: Super 8 Munford is about a half-hour drive from Mammoth Cave National Park, with other notable caves in the vicinity as well; it offers a complimentary SuperStart breakfast, free Wi-Fi, and kids under 17 stay for free (super8.com, from $49).
TURKEY

Istanbul is the world's no. 1 destination, according to research from TripAdvisor. The only city that straddles two continents, Europe and Asia, is a great coming together of eastern and western cultures, food, and music. Visit the Hagia Sophia (a cathedral turned into a mosque) and some of the world's best Greek and Roman ruins. But get out of town too, to see the incredible jagged mountains of Cappadocia. Stay: In Istanbul, stay at Ascot Hotel (ascot.com.tr, from $118).
CHICAGO
Chicago is a world-class city in the heart of the Midwest, with great public transportation, unparalleled museums, theater, music, and food. The Lincoln Park Zoo is open 365 days a year. Ogle the sweet views of the Chicago skyline (with some of the most beautiful skycrapers in America). Drop by the Navy Pier (one of Budget Travel's 20 Most Awesome Boardwalks in America) for a ride on the immense Ferris wheel on the banks of Lake Michigan. And don't forget to grab some deep-dish pizza: Two Chicago favorites are Lou Malnati's and Gino's East. Stay: The Hilton Chicago (hilton.com, from $109).
YELLOWSTONE NATIONAL PARK
Who's up for jaw-dropping scenery, warm western hospitality, and the closest thing to a safari experience that the lower 48 can offer? Best known for the Old Faithful geyser, which won't disappoint with its spectacular display, Yellowstone is also home to 1,000 miles of hiking trails, 67 species of mammals (including bears, moose, and, thanks to a successful reintroduction in 1995, more than 300 wolves), and ranger programs such as walks, hikes, and campfire programs that can help you get the most out of this crown jewel of the national park system. Stay: Yellowstone National Park Lodges offers a number of incredible fall packages to the park, including lodging, food, and tours, at a variety of price points (yellowstonenationalparklodges.com).